Bookmobile

Welcome to the Bookmobile Page!
This is the only spot to keep up with Bookmobile events with Ms. Laura, so be sure to visit regularly! The Bookmobile contains books and movies for all ages, and can be regularly seen driving around town on the way to its scheduled stops!
Meet the Bookmobile driver!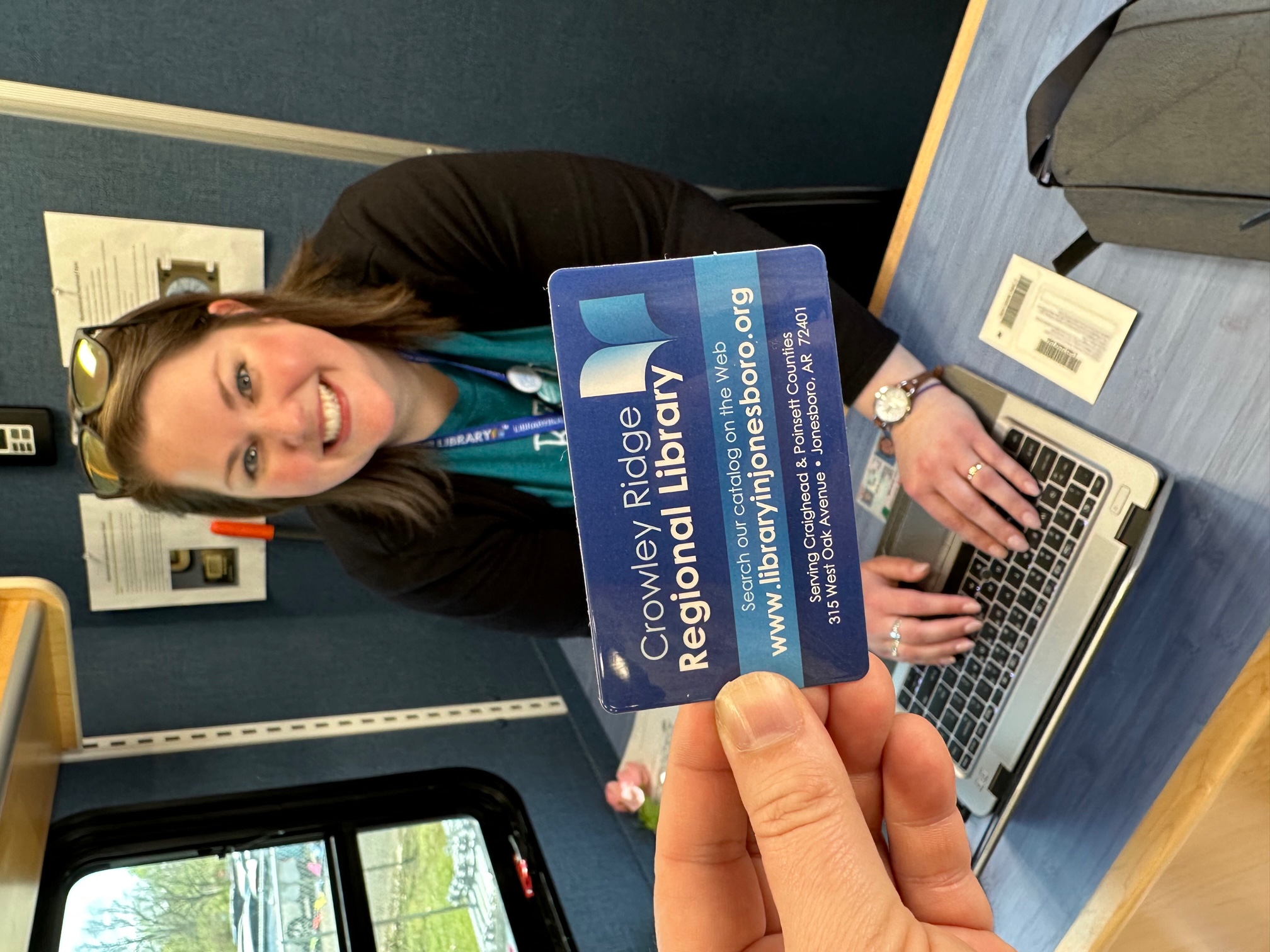 Hello! My name is Laura Dunivan and I drive the bookmobile. If you see the big blue bus on the road, that's me! I love reading, writing, and getting out in the community to share this magical bus with everyone. If you're looking for a book, want a DVD, or need to make a library card, come check out the bookmobile! See my upcoming stops posted under the events tab. I can't wait to see you at my next stop!